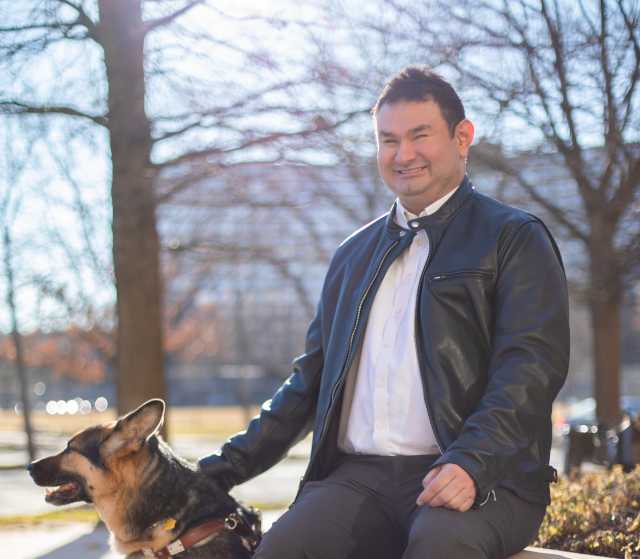 I was born in Nicaragua, grew up in Texas, and currently live on the East Coast. By day, I proudly serve the United States in the best way I am able. By night, I make a valiant attempt at writing material you will consider worthy of reading.
Outside of the freelance copywriting, my goal is to publish young adult fiction. I lean toward classic horror in the vein of early Stephen King. My other literary influences include: Ania Ahlborn, V.C. Andrews, David Baldacci, John Grisham, and J.K. Rowling, to name a few.
An author's books should be half the dialogue. I was always wildly curious to learn more about the people behind the stories. To that end, I am working on building a website that tries to engage my target audience on issues of relevance outside of my stories. I want to have a conversation about money, college, careers, and anything else that might weigh on the minds of my young readers, and anyone else who happens to benefit from the discussion. Mind you, I don't have all the answers, but there is a wealth of information I wish someone had passed down to me when I was on my way to meeting the real world.
Personal Interests
Anti-human trafficking
chess
Emerging technology
Horseback riding
Judo
Politics
paranormal activity
Stuffed crust pizza
If I Could Meet Someone Famous…
I would want to meet:
Aaron Sorkin
Anderson Cooper
Bill O'Reilly
Jewel
Martin Sheen
Pope Francis
Sarah McLachlan
Stephen King
Favorite TV Shows
Army Wives
Boston Public
Boy Meets World
Desperate Housewives
Fresh Prince
Friday Night Lights
Gilmore Girls
House of Cards
The Secret Life of the American Teenager
The West Wing